I had very little expectations about this zucchini ricotta fritters recipe. I was 85% sure the recipe wouldn't work, the ricotta wouldn't be firm enough to bind the ingredients and, in the end, the patties/fritters would crumble and take apart in the pan. I was mentally prepared for the disaster.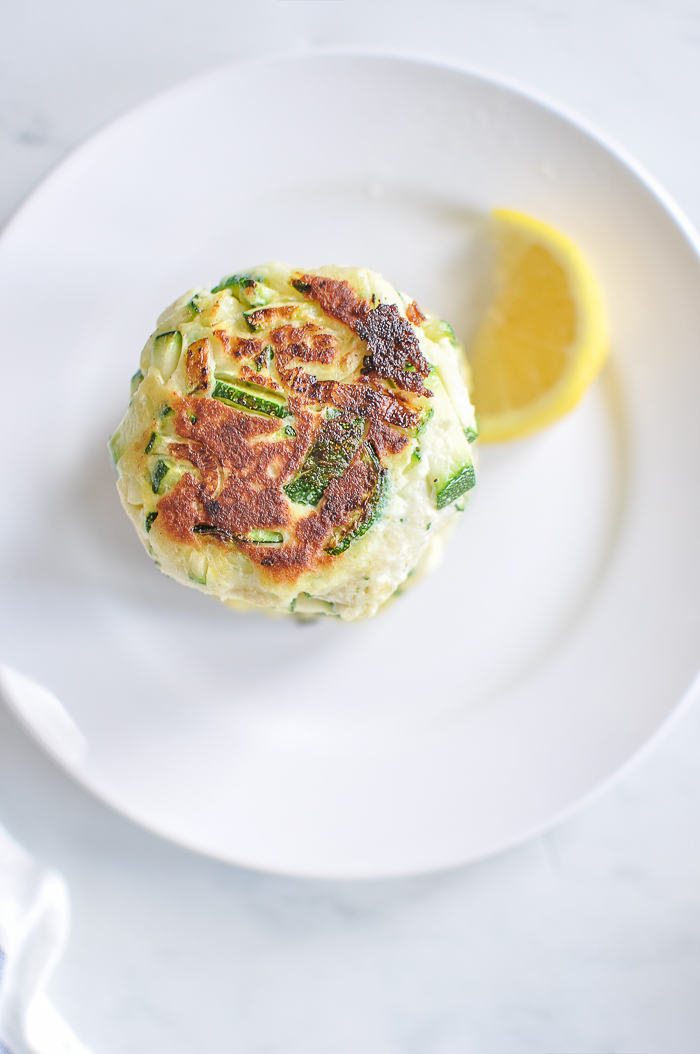 It worked, instead. Against all the odds.
Was I just lucky? No. It seems that mixing the right amount of ricotta, eggs and breadcrumbs can lead to one of the best recipe for zucchini cakes that you'll ever have.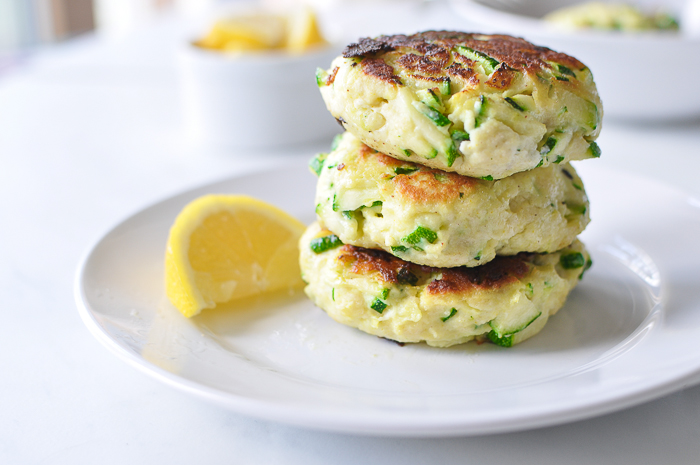 To my great surprise, I could shape spoonfuls of the zucchini batter into 3-in. (diameter) patties with hands without leaving any ingredient behind. Without shouting in my head "Why the hell did I start making this?", I mean. A question that I happen to ask myself almost every time I leave the more familiar field of pasta-based recipes.
Seriously, this recipe is very easy. I find it more complicate to describe! After carefully dropping the cakes onto the sizzling pan and waiting a couple of minutes for each side to become firm and golden, it's all about eating zucchini cakes with a melt in your mouth texture, creamy but not in the heavy way.  I believe that along with a side, these fritters would be a perfect addition to a healthy quick lunch.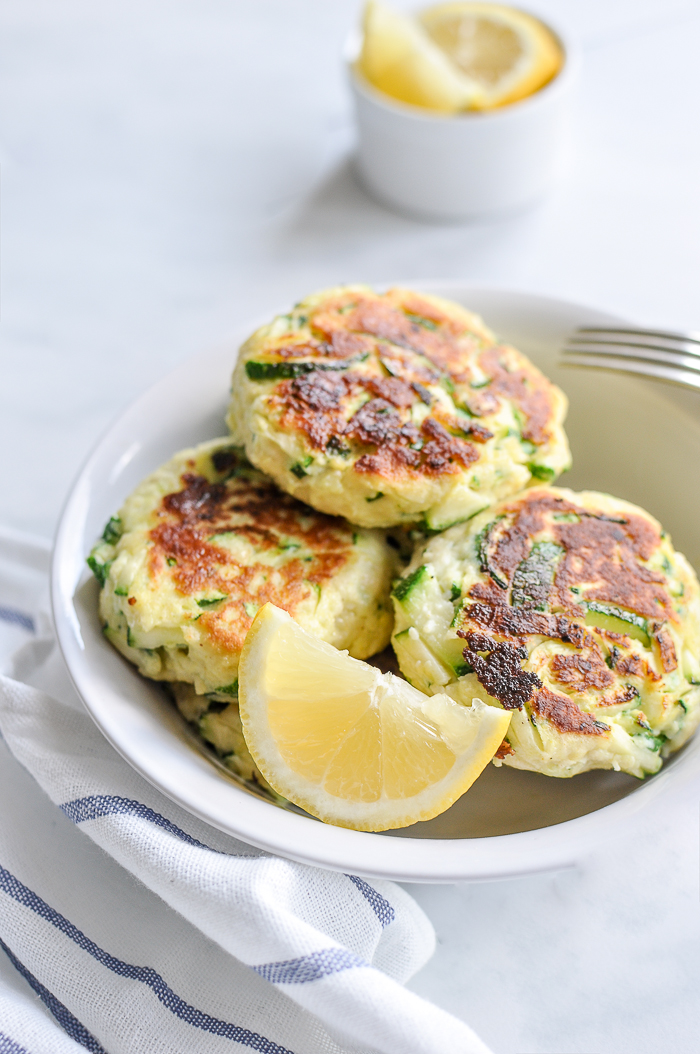 Are you a ricotta lover like me? What's your favorite ricotta-based recipe?
Zucchini Ricotta Fritters
Ingredients
2

medium zucchini

washed and thinly cut into sticks

1/3

cup

ricotta

drained

1

egg

1/2 to 1

cup

panko breadcrumb

depending of the consistency of your ricotta

4

tablespoons

olive oil

salt and pepper to taste

lemon zest from a lemon
Instructions
In a large bowl, combine the zucchini (cut into sticks), ricotta, egg, lemon zest and 1 teaspoon each of salt and pepper. Stir well, then stir in the breadcrumbs just until incorporated. Let the batter rest for 20 min in the fridge.

In a large skillet, heat 1/4 inch of olive oil until shimmering.

Shape spoonfuls of the zucchini batter into 3-in. (diameter) patties with your hands (careful, if you make them too thin they will break apart). Working in batches, add the patties in the pan with 1-2 tablespoons of oil. It is easier to flatten the patties with a spoon while in the pan, so you can try to flatten a little more at this point.

Fry over moderately high heat, adding more oil when necessary, turning the patties once, until browned and crisp, about 3 minutes per side. Drain the fritters on the paper towels and serve right away, with lemon wedges.